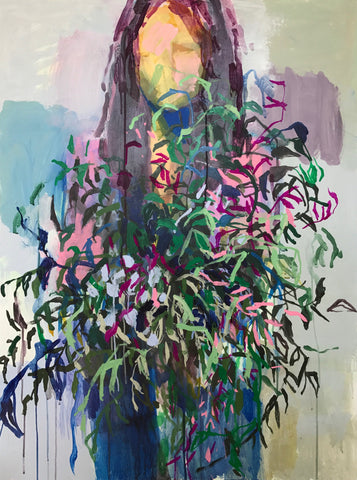 SOLD
Amy Osaba
This product is unavailable.
Join my newsletter for new work announcements (in footer).
To read more about Marsha and how I've come to know her click here.
30 x 40
Shipping cost is included in the total price of the painting. 
This is a mixed media painting on a birch wood panel.  The sides are painted to match the painting.  
It is your choice if you want to frame the work.
Each painting is shipped out of my lil studio in Charleston, SC. 
Shipping cost is added at Checkout. International orders may require an additional invoice for the difference of shipping cost. You may expect your painting to ship within 5-10 days of your purchase date.