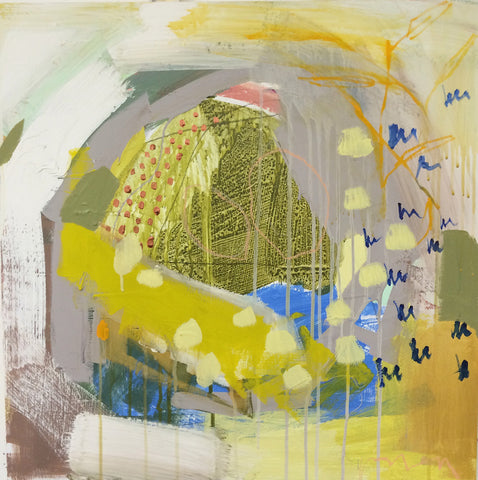 SOLD
Honey In The Sun 24x24
This product is unavailable.
Join my newsletter for new work announcements (in footer).
24 x 24
This is a mixed media painting on a birch panel.  The sides are painted to match the painting.  
The price includes shipping in the U.S.A.  Each painting is shipped out of my lil studio in Charleston, SC.